The CSP journey to the cloud is not new, but it certainly is complex. As such, many of the initial cloud deployments were done at higher levels of the stack, such as customer engagement systems, in order not to disturb the business continuity supported by some of the legacy, highly customized Business Support Systems (BSS), with their monolithic structures and proprietary APIs. But as CSPs deepen their investment in migrating to cloud-native software applications, moving to cloud-native BSS is becoming increasingly important to ensure greater business agility. This is particularly true when it comes to efficiently monetizing 5G and capturing new revenue streams that 5G makes possible, including differentiated pricing, network slicing, and flexible product offerings, such as IoT and B2B2X.
Changing Customer Expectations
The 5G economy is not only about the rollout of the 5G network, but about the extremely high customer expectations driven by the digital economy and customers demanding simple, immediate and flexible experiences. To meet these growing expectations, CSPs must continually engage and delight their customers with new services, enabled by agile and synchronized service and offer lifecycle management.
End-customers and CSPs will expect:

These new demands and services require a shift change for CSPs compared to legacy telco services. These new digital services will be much more dynamic in nature, requiring CSPs to have the ability to instantly ramp up and take down based on customer demand. Effective monetization of these will be essential to success and in order to achieve this CSPs need to ensure they have modern, scalable, 5G-ready monetization systems.
5G-Ready Monetization System Imperatives

Benefits of Cloud-Native Monetization Systems
A cloud native architecture is a key means to achieving a 5G-ready monetization system and the benefits of a cloud native monetization systems are necessary improvements for CSPs to effectively react and meet the needs of their customers today.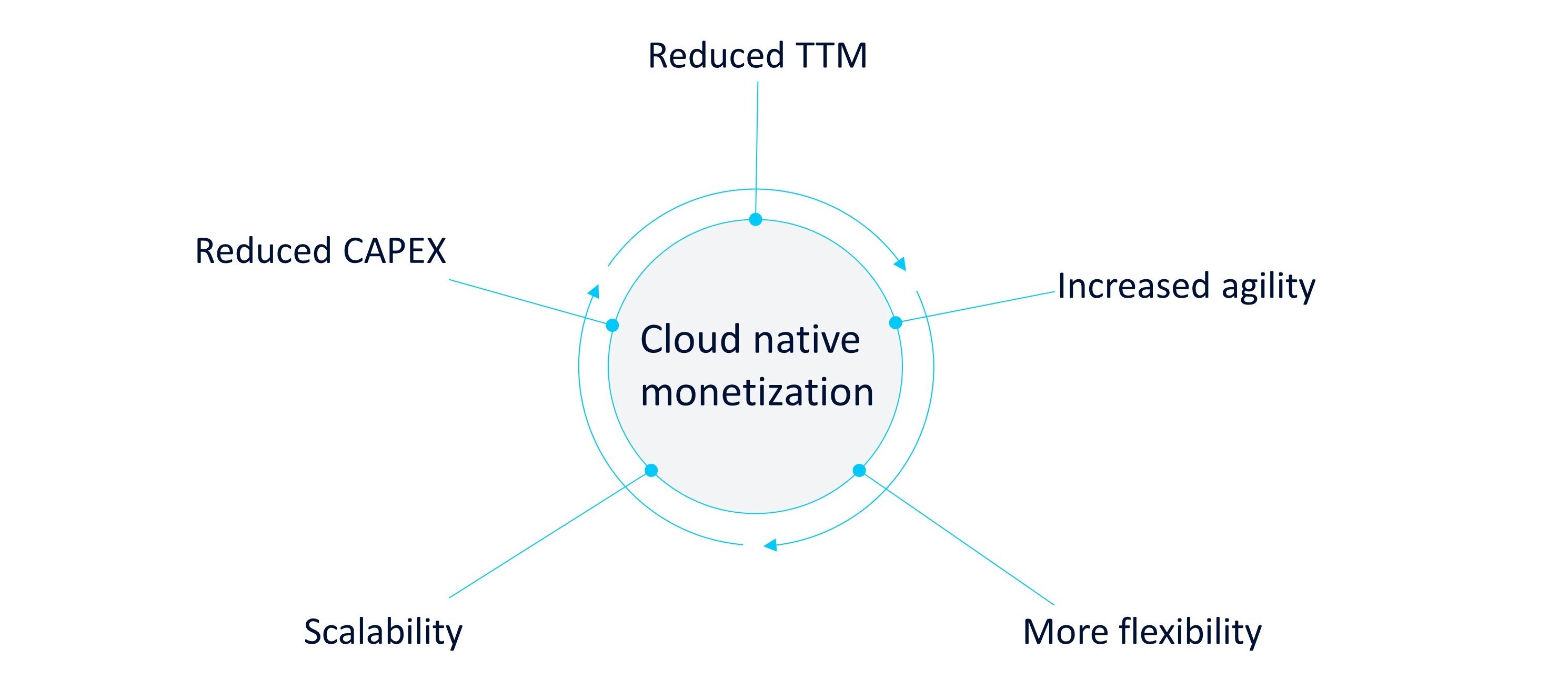 These benefits specifically support effective 5G monetization and enable CSPs to:
Spin off instances on demand based on immediate needs
Utilize advanced cloud services such as analytics, AI and ML as well as cloud deployment and monitoring tools
Deploy BSS to the network edge to support low latency services and to avoid moving large amounts of data across networks.
CSPs Are Shifting Focus to the Public Cloud
With this, more and more CSPs are looking to the public cloud for their monetization solutions; "SaaS and public cloud will make inroads into the market for monetization platforms by growing more than 6.5X from 2019 to 2025 and increase its share to over 14% of the total spend." (Analysys Mason).
But what are the specific benefits of using the public cloud for monetization systems? Among the many benefits are:
Public cloud provides limitless scalability for monetization systems, enabling CSPs to scale horizontally across regions to support the needs of the 5G economy


Due to the vast amounts of data that run through public clouds, they provide an ideal platform for AI and Analytics associated with monetization, that can contribute to dynamic pricing and usage pattern-based personalization


Many public clouds are investing heavily in edge compute and hosting platforms which will make it easier for CSPs the ability to deploy charging applications at edge for ultra-low latency use cases


As public clouds provide PaaS with advanced, emerging technologies such as AI/ML pipelines, they help Service Provider and BSS platform providers to focus on innovation and adding value to business and end-users


Cloud platforms can also provide natively many non-functional key capabilities such as Disaster Recovery and security management (continuous patching)
Where Should CSPs Go for Help?
CSPs who are looking to ensure their monetization systems are capable of scaling and meeting the needs of the 5G economy need to work with vendors who have the experience and technical capabilities to help them to do so. Nokia and Qvantel have partnered to provide Service Providers this combined experience and cloud-native BSS solution, specifically designed and architected to support whichever cloud model a CSP choses to adopt.
The joint solution provides a unique combination of the latest, cloud-native and data driven technologies for digital customer engagement and 5G monetization. The solution includes:
Unified Catalog for coherent access to latest offering across all channels


Automated service fulfilment across commercial and network systems


Omnichannel customer engagement throughout the customer journey


5G ready, high-frequency, ultra-low latency charging supporting flexible monetization models at scale


Data driven personalization of next best offers and customer engagement
Some of the key benefits of the solution include:
Best of breed – the product-leadership of a best of breed solution with pre-integrated product and process flows for a best of suite experience. Pre-integration of the solution also enables quick-to-market as well as efficiency and quality for operations.


Easy and efficient deployment for BSS solutions on the public cloud – our joint solution is pre-integrated with AWS cloud and supports high frequency charging and billing


Reduced Time To Market – one of the key use cases a modern monetization solution needs to support is for rapid offer creation for 5G services – Nokia's charging configurator together with Qvantel's no code configurability provide CSPs with the tools needed to quickly and efficiently react to market and customer needs and create rapid offers


Industry expertise – our combined telecoms experience and customer base means we truly understand CSPs BSS needs and we make that experience available and continually feed back into our solution platform for all customers anytime
We are here to support you on your journey and ensure you can efficiently and effectively monetize the 5G economy.
About Udi Israel
As the Head of the Digital Business Product Line, Udi is responsible for building the next generation of monetization and customer experience products that enable Service Providers to successfully monetize every revenue opportunity of the 5G Economy. Udi has held numerous leadership positions over 15 years in the telco industry, and has successfully launched new, innovative products to market and acted as a trusted advisor & business leader in the BSS domain.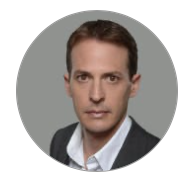 www.nokia.com
Connect with Udi on LinkedIn


About Niilo Neuvo
Niilo Neuvo, Qvantel's Chief Technology Officer, is an experienced software and telecom industry professional who has worked in key leadership positions in the software and telecom industry for over 30 years. He has previously worked as a technology director for Saunalahti and BaseN. Niilo has a strong background in turning the potential of the latest technologies into business value, and creating product offerings that represent the next chapter in digital technologies for the telco-industry.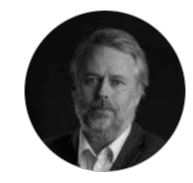 Request a meeting with Qvantel and Nokia
Connect with Niilo on LinkedIn.